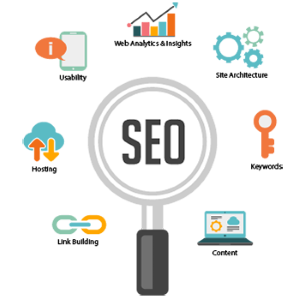 This newly relaunched website began life as a blog, but it has been quiet for the past few months because I have been on a steep learning curve.
I began the blog as a medium of getting my writing out into the public eye, without the stress of trying to find an outlet. However, I realised quickly that I wasn't finding the viewers I wanted to reach, I knew nothing about the way in which websites are indexed and how people find them.
The sum of my viewers was web crawlers and spammy link builders, trying to load my comment boards with rubbish. This wasn't why I began blogging.
As I have mentioned, my work is content writing for others, therefore, when I had a long run of articles to write on Search Engine Optimisation (SEO), I got a crash course on how to make my website work for me. It was definitely a revelation. So begins my learning curve in SEO techniques.
While working through a long run of articles and working fourteen-hour days, I had very little opportunity to blog at all, but I did realise that I have more than a blog to offer. I'm a reasonably good article writer and I like turning my hand to short stories or poetry when the mood takes me. A blog is so restricting when I have more to write.
Therefore, I began a complete rebuild of this site. New images, new formats, new widgets and paying close attention to everything I learned from writing SEO articles. I may have started out as an SEO novice, but I'm a hell of a researcher.
In addition to understanding how to create good and valid content, keyword density (not that I'm aiming for any particular niche), and site structure, I learned the sad fact that I needed to know how to market my website. This terrified me. I hate marketing, especially marketing myself.
It took a lot of research (and a lot of bravery) to do this, so the relaunch of this website will coincide with launching accounts on social media networks, to get the website out there. Maybe that's how you found me. I'll be adding to my external exposure in the future, with guest blogging, but I will never use spam. I've had enough spam loading my inbox to last a lifetime.
With any luck, all of my research and implementation will create greater traffic flow and give me greater exposure. Given how much SEO techniques change, I have no definitive idea of how this will work (I'm a writer, not a web tech) I will just have to wait and see.
This website is not a business, nor is it selling a product. My objective is to create a showcase for my factual, fictional and poetic works, but also to open a dialogue with my blog. That is not to say that comment are unwelcome on my other works, but a blog is just a friendlier environment.