Music can be the key to unlocking memories, especially when listening to music that has emotional resonance. Music and memory are tightly locked together; there is a reason that movies have soundtracks and that we create a soundtrack to our lives, through choice or circumstance.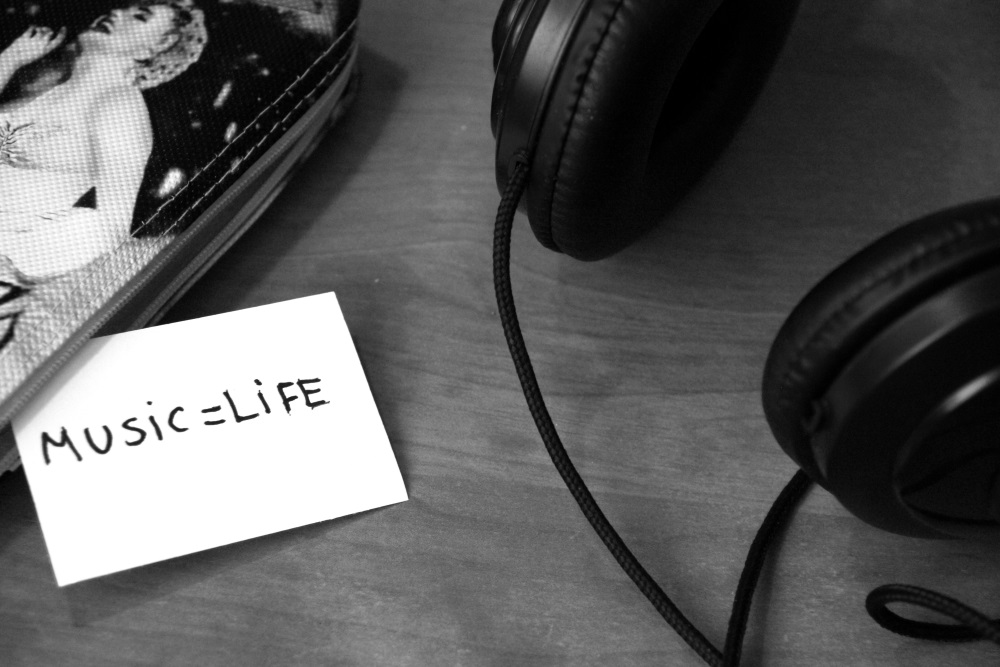 Last night I found myself listening to some old music. I'm not talking about classical music, but the stuff of my childhood (circa the early 1980s). Our lives pass by and a large proportion of our mundane and repetitive existence is accompanied by music. It makes sense that we try to accompany the significant events with music that resonates on a deeply emotional level.
The music and memory of my youth
In the UK, a fair representation of the music playing on the radio in the early 1980s is preserved in the form of numbered "Now (that's what I call music)" albums released at intervals throughout the year, representing the Top 40 in the charts. As a child, I remember we had a few of these albums. A few years ago, we managed to pick up the whole range at a car-boot sale, my Honey ripped them and added them to the media server, for easy access wherever we are.
Sometimes, when I'm feeling in a strange mood, I like to trace back through the earlier albums and pick out the songs that appeal at that moment. Given the varied nature of these albums, it is not a peek at my musical taste. Most of the time I don't get any further than 1990, possibly as far as 1992, but that is okay. Usually, the memories that return surround my time in infant and junior school (age 4-11).
Early Years and Music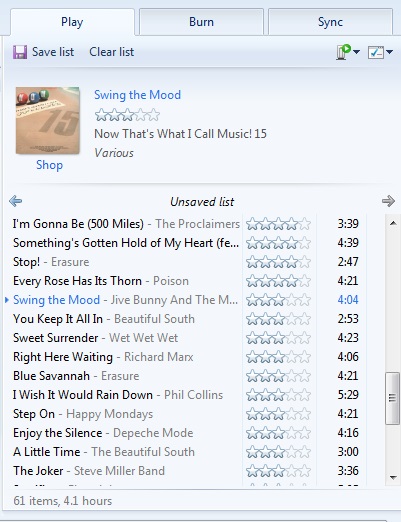 Music and memory are fundamentally linked in my mind, and I find it difficult to separate the two when there is a heightened emotion or a significant event.
My very early years were spectacularly dull. No significant events other than the births of my siblings. However there are some particularly mundane moments that are lodged in my musical memory due to the music that was playing.
For some strange and unknown reason, my parents decided to decorate my newly converted attic bedroom in some seriously sickly shades of Pepto Bismol pink, hearts and fairies. I've never been a fan of pink. Joe le taxi by Vanessa Paradis was playing on the radio. I remember so much about that moment; the dim bulb in the light fitting without a shade, the precise position of the ladder, the crumpled dust sheet in the corner, the smell of paint and wallpaper paste, the stickiness of the floor where globs of paste and paint had mingled. The wardrobes were still unpainted, and the slatted-pine sliding doors had yet to be sanded and varnished. The staircase up to the attic was bare, fresh plaster (it would remain bare plaster for many years).
That was 30 years ago, but that memory is as sharp and distinct as it was at the time. the memory is always sparked by either hearing the song or (just because it was a one hit wonder) hearing her name.
Soundtrack to life – The mundane and the sublime
Some seemingly mundane events in my life are accompanied by their sound track. Wilson Phillips' Hold On takes me to baking Victoria sponge in infant school. Wet Wet Wet's Angel Eyes transports me to the car park of a Little Chef, on the journey back from a holiday in Morgan Porth, Cornwall. It was dark and raining, I had been sleeping in the back seat and the parents had pulled in to the Little Chef car park to have a thermos flask cup of tea.
Elton John's Sacrifice brings back vivid images of a holiday in Estartit, Costa Brava, Spain. Walking around the old town of Estartit, my hand held tight in that of my aunt, the smell of tomato and garlic marinaded snails, the cobbles under my feet, the small, embroidered coin purse I had just bought with my holiday spending money. The sounds of broken Spanish/English shouting over the music playing on a radio.
Our life's soundtrack doesn't need to be songs with lyrics to have a music and memory connection. I have never watched the movie 300. It has played on the TV while I was in the same room, but I have never actually seen it. However, I can pick out the soundtrack with some interesting symptoms. That was the first time I 'slept' with the man who is now my husband, Yes, the memories are astoundingly good and I still get the shivers when I hear the music. I still haven't seen the film.
Musical taste and memories
It may seem strange, but many of my most vivid memories are not sparked by songs and music that I would term my preferred musical taste. Perhaps it's because my favourite music permeates throughout my life. The same songs played in myriad different situations that the memories combine and merge so that the mental images are not as crisp.
I like to think that I have an eclectic taste in music, the list of genres I can't stand is a short one. Although, some music I can only take in small doses. Perhaps that is why I have such vivid memories associated with tunes that fall outside of my favourite "rock" genre. In my mind "rock" music is a spectrum from Rock'n'Roll to Death Metal, with many stops in between. I like it all, and love most of it.
Play the music
One of my greatest fears in life is losing my memories, and the experiences that created my personality, character, and the critical people and events in my life.
The link between music and memory has been used to improve the quality of life in dementia and Alzheimer's patients. Their minds and memory centres are stimulated differently from when they listen to music from their past to when they try to access memories without music. The effect it has on them is amazing.
I want that ability. Maybe I can't recall what I had for breakfast, but I want to remember the love of my life. I want my children, my family, my friends, and everything in between to come back to me with a guitar riff, a lilting piano solo or the pull of a bow across strings.
Whenever I hear Dream A Little Dream I will dance with my husband on our wedding day. I hear Sound of Silence (Disturbed cover) and I will feel the release and relief of my son, finally getting to grips with breastfeeding.
I'm compiling my movie soundtrack so that I can replay the whole movie in my head when it's almost finished. To me, music and memory are linked forever.