I love handmade craft items, I appreciate the effort and skill required to produce a saleable item that someone would be proud to use or display in their home. Who doesn't appreciate the creation of beauty and practicality? There has been an upsurge in the number of craft stores, especially here in Cyprus. Whether people are turning their personal skills into an additional income, after the financial crisis, retirees looking to supplement their pensions or just pay for their hobbies.
The way many people have done this is to create a cooperative of different but complementary styles and genres. This way, no one pays the full amount of rent or utilities for business premises and it allows each individual artist the space to show and sell their wares, in a professional setting, without facing the overheads of a dedicated store.
I have visited several craft shops, galleries and stores around Cyprus, mainly in Paphos, Omodos, and Limassol, and more keep appearing. As I spent a weekend, last month, in Paphos I'll focus my attention to my favourites there.
I've been in several shops around the main tourist area in Paphos, and they fall into three categories; tourist fodder, self-important, and perfect mixture. My two favourites fall into the perfect mixture category, obviously.
Rainbow's End, in the Limnaria Complex across from the Alexander the Great hotel, is run by four members of differing talents,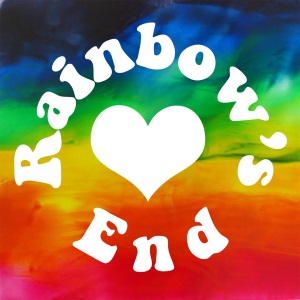 with space to offer others on a commission basis. The crafts there cater to the local people and to tourists. As I've been both a tourist and a resident in Cyprus I understand the need to keep souvenir sizes and weights to a minimum. There are several pieces of art that I have been tempted to buy for myself and I have also managed to do a lot of my Christmas shopping in there, two paintings on local slate (parents, an aunt and uncle) a pencil sketch of a bottle of Jack Daniels (de facto brother in law), a handbag (sister). I'll be going back this year before Christmas comes around again.
The walls are white, the perfect background to display the larger works of the artists, pencil sketches, paintings (on slate, canvas, palm leaves and paper), and larger textile arts. The tables around the store carry pretty, practical and luxury items such as jewellery rolls, boxes and cases (to suit many needs and tastes), different types of jewellery, handmade soaps, balms, and candles, and a changing array of other crafts, as guest artists come and go. The best way to keep up with the changing merchandise is to check their Facebook page (click the name for the link),  as any new artists or new works tend to go on there.
Natural Choice is my other favourite, the two owners are a lovely pair (according to anyone one who knows them) and their primary ethos surrounding the store is natural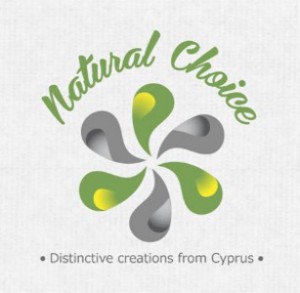 produce. Many soaps, lotions, body milks and balms to soothe the skin and hair, especially in this climate, with cooling sprays and mosquito repellents (I'll be giving that one a try when the mozzie season comes around again because I get bitten to hell). They also have guest crafters making driftwood art, jewellery, handbags, paintings, pottery (I'm after a set of large mugs and the matching jug), and more. They are also an outlet for Donkey Milk Soap.
The store is small and decorated in cosy and welcoming way with natural driftwood and fabric.
The layout is very artistic, allowing the merchandise to create the atmosphere and even lend itself to decoration ideas in your own home. When I was in there it sounded like they may be getting another guest contributor, so I shall look forward to that on my next visit. Maybe next time I visit I'll be able to decide on a vintage-inspired (with a funky twist) cuff. So many beautiful things, I cannot possess them all (Bill Bailey gets the credit for that line).
I shall be going back soon to pick up some of their loofah soaps, for our guests arriving in October. I bought one for myself, a slice of loofah in a raspberry soap, it's brilliant. The loofah holds the soap together and exfoliates as you wash, there's no need to carry both in my toiletries. The benefit to all of the cosmetics sold here is that they cater to both men and women in their scents and ingredients. I also bought a wonderful hand balm because when I stitch, my hands get dry and sore. Only a small amount required and my hands feel the benefit already. Their Facebook page keeps abreast of all news and goings on and they also have an online shop facility, a bonus if you don't live in Paphos. However, I'm not sure whether they allow for international delivery.
Both stores provide high quality items which prove their worth, but my reason for loving both places is that they haven't priced themselves out of the market. They sell excellent quality items for an affordable price, which also reflects the value of the product.
It is a shame that I don't have the disposable income to spend in both shops, at the moment, because I would spend a lot.
Just remember, supporting the local shops supports people, not corporations, and enjoy the superior quality and individuality of the produce.